Is 2023 the Year to Make an Opportunity Zone Investment?
Download our latest paper authored by Clark Spencer, Managing Director, Investments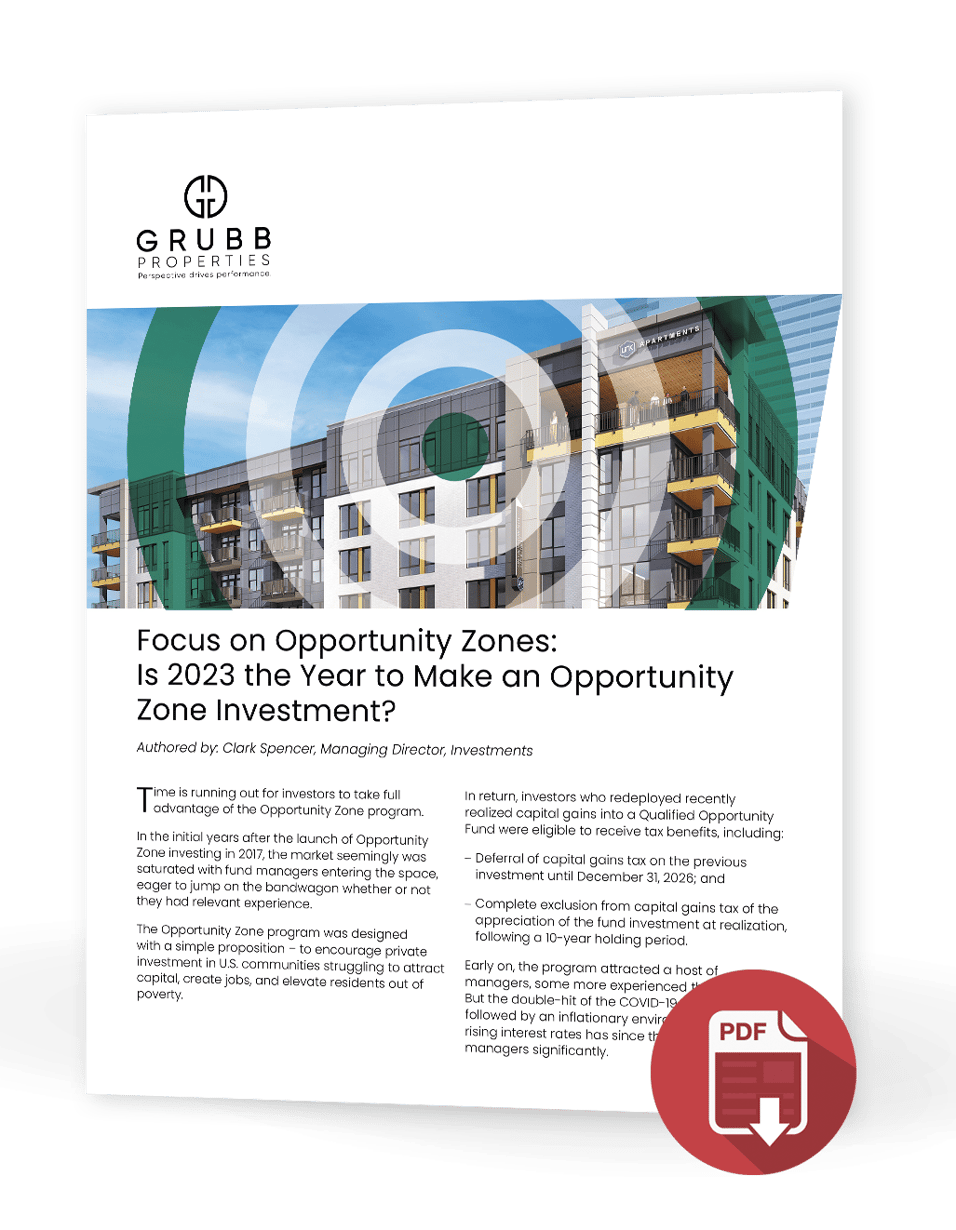 Time is running out for investors to take full advantage of the Opportunity Zone program. In the initial years after the launch of Opportunity Zone investing in 2017, the market seemingly was saturated with fund managers entering the space, eager to jump on the bandwagon whether or not they had relevant experience.
The Opportunity Zone program was designed with a simple proposition – to encourage private investment in U.S. communities struggling to attract capital, create jobs, and elevate residents out of poverty.