By Nigel Kidston, Investor Relations Associate
The downfall of China's largest real estate developer Evergrande, with $300 billion of debt, has drawn global attention. Although the property developer has been taking steps to avoid a total default (New York Times, 2021), the group's troubles have drawn comparisons to the demise of Lehman Brothers, which precipitated the global financial crisis of 2008. Some people have worried the U.S. housing market will face its own "Evergrande moment." However, there are several key differences between the simple factors of supply and demand in the two countries, and I don't foresee that the situation in China should influence the housing market in the United States.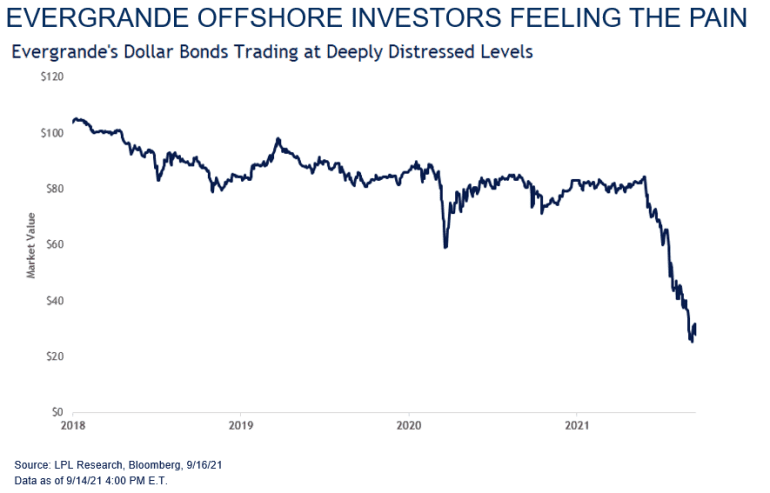 The Chinese housing bubble started in 2005, as property developers, along with several underdeveloped provinces, decided to build entire cities in anticipation of a population boom and a demographic shift of people moving from rural areas into urban developments. Investors saw this as an opportunity to get in on a developing market and the country was able to sell bonds and investment properties at a premium rate, creating a cycle driving even more development to get more investment dollars. Years later, media are reporting that these developers built entire cities – now called "ghost cities" – without performing due diligence. Ultimately, customer interest was nonexistent. Today there are an estimated 60 million empty housing units in China (Business Insider, 2021).
Why is the demand so grossly mismatched to the available supply in China? A variety of factors are at play, including the increasing unaffordability of homes, an aging population, and slowing population growth. Even though China ended its One-Child policy in 2015, the country's 2020 census showed that it recorded its slowest population growth since the 1970s (Business Insider, 2021). China also overestimated its urbanization rate — how many people would want to move from rural to urban areas. The final piece of the puzzle is the blinding rate of development, as China builds 15 million housing units a year, which is five times more than the U.S. and Europe combined.
Meanwhile, America faces a vastly different situation with our own affordable housing crisis. The United States has much more restrictive zoning and development regulations than China, which can prevent developers from building housing in high-demand areas. North Carolina alone faces a shortage of 190,000 affordable rentals, and there is a shortage of 6.8 million affordable rentals across the entire country (Spectrum News, 2021). With a growing population and larger young generation – peak births in the United States occurred in 2007 – the United States is expected to have an increasing demand for housing, particularly more affordable housing. In the meantime, new entry-level housing is at historic lows, due to constraints from regulations and rising construction costs.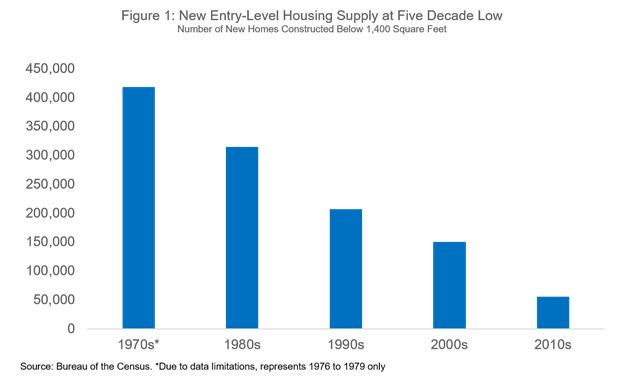 With this low supply and high demand, the empirical evidence suggests the U.S. housing market will remain strong for the foreseeable future, especially in the resilient and high-growth markets where Grubb Properties is focused.

To learn more about our response to the forces constraining the U.S. housing supply and driving demand, read our Essential Housing whitepaper here.
---
Nigel Kidston
Investor Relations Associate
---

Subscribe to our Essential Housing blog to receive monthly updates:
---