Link Apartments℠ Mint Street, Charlotte, NC - Construction Update
By Grubb Properties Development Team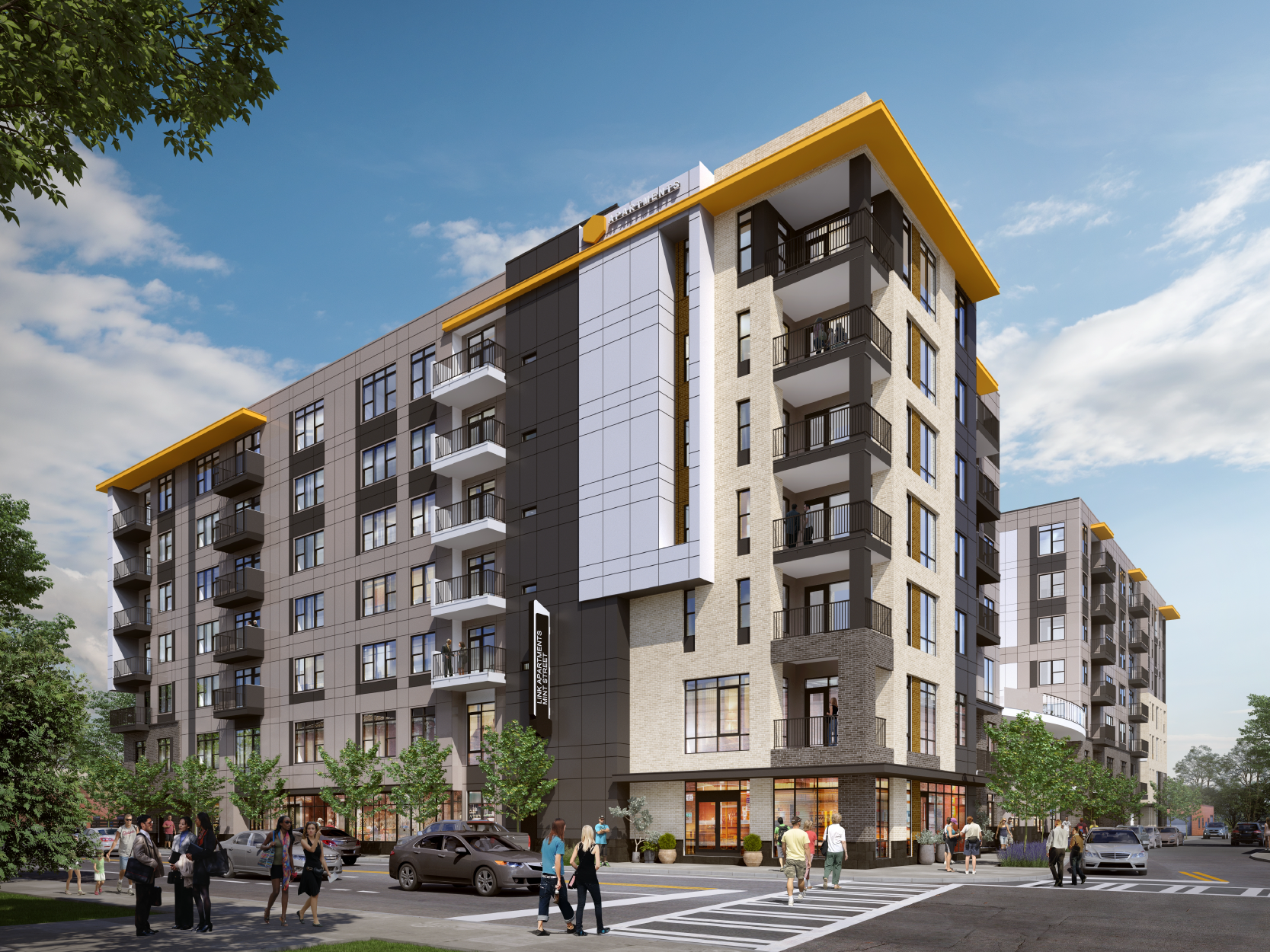 Construction on Link Apartments℠ Mint Street in our headquarters city of Charlotte, NC is proceeding at a rapid rate.
Located in the Gold District next to the booming South End, Link Apartments℠ Mint Street will be a seven-story, 259-unit community with a 182-space parking deck. It is only 0.4 miles from a Blue Line light rail station and is walkable to the business and entertainment centers in South End and Uptown Charlotte. This proximity to entertainment and transportation enables Grubb to decouple parking from rent, potentially saving renters at least $100 a month by going carless.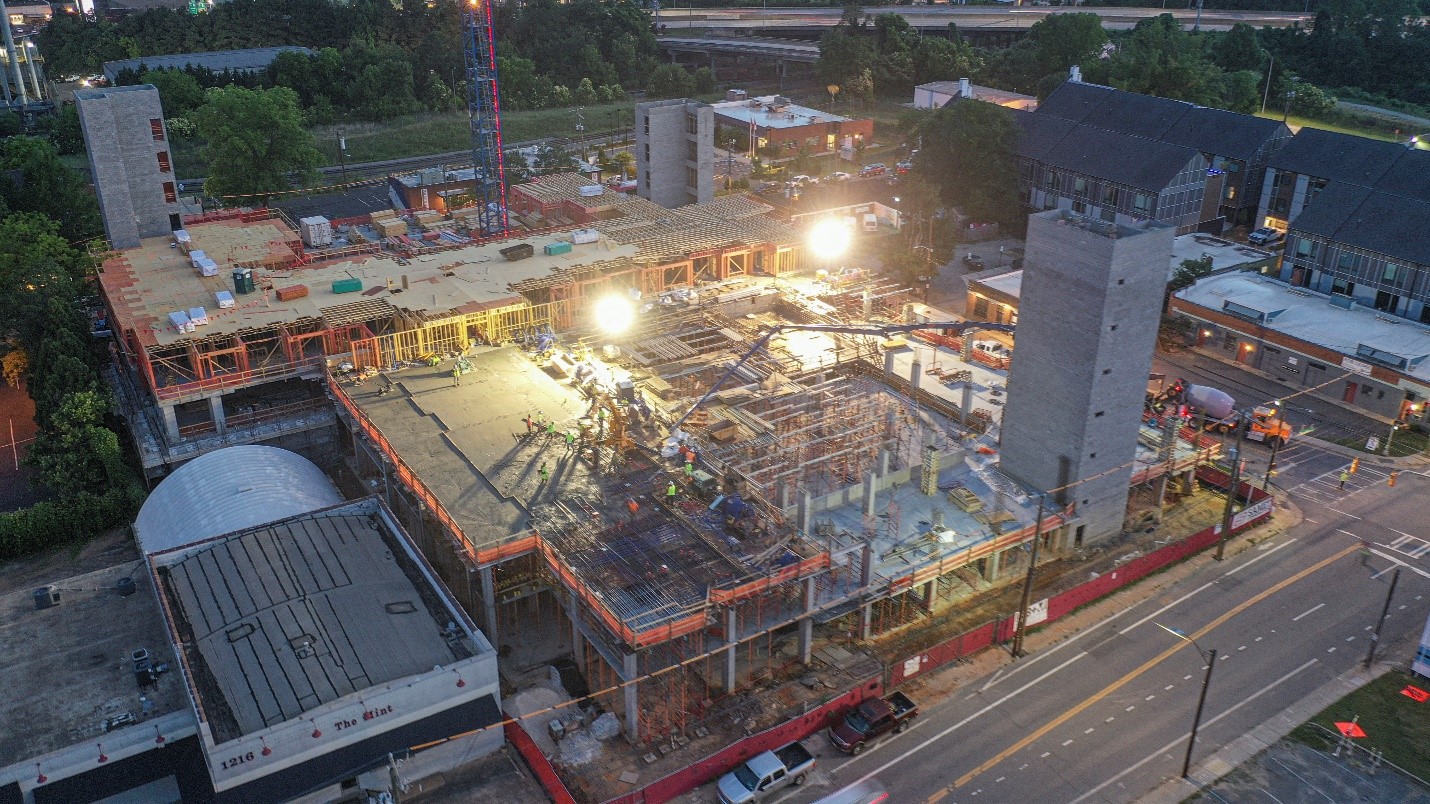 Like all Link Apartments℠ communities, Link Apartments℠ Mint Street is designed to provide affordable essential housing, targeted at residents earning between 60% and 140% of area median income (AMI). The project is part of Grubb's Fund VI, which combines the company's value-add office and multifamily development expertise into a single strategy, leveraging experience in shared parking to pursue above-market returns.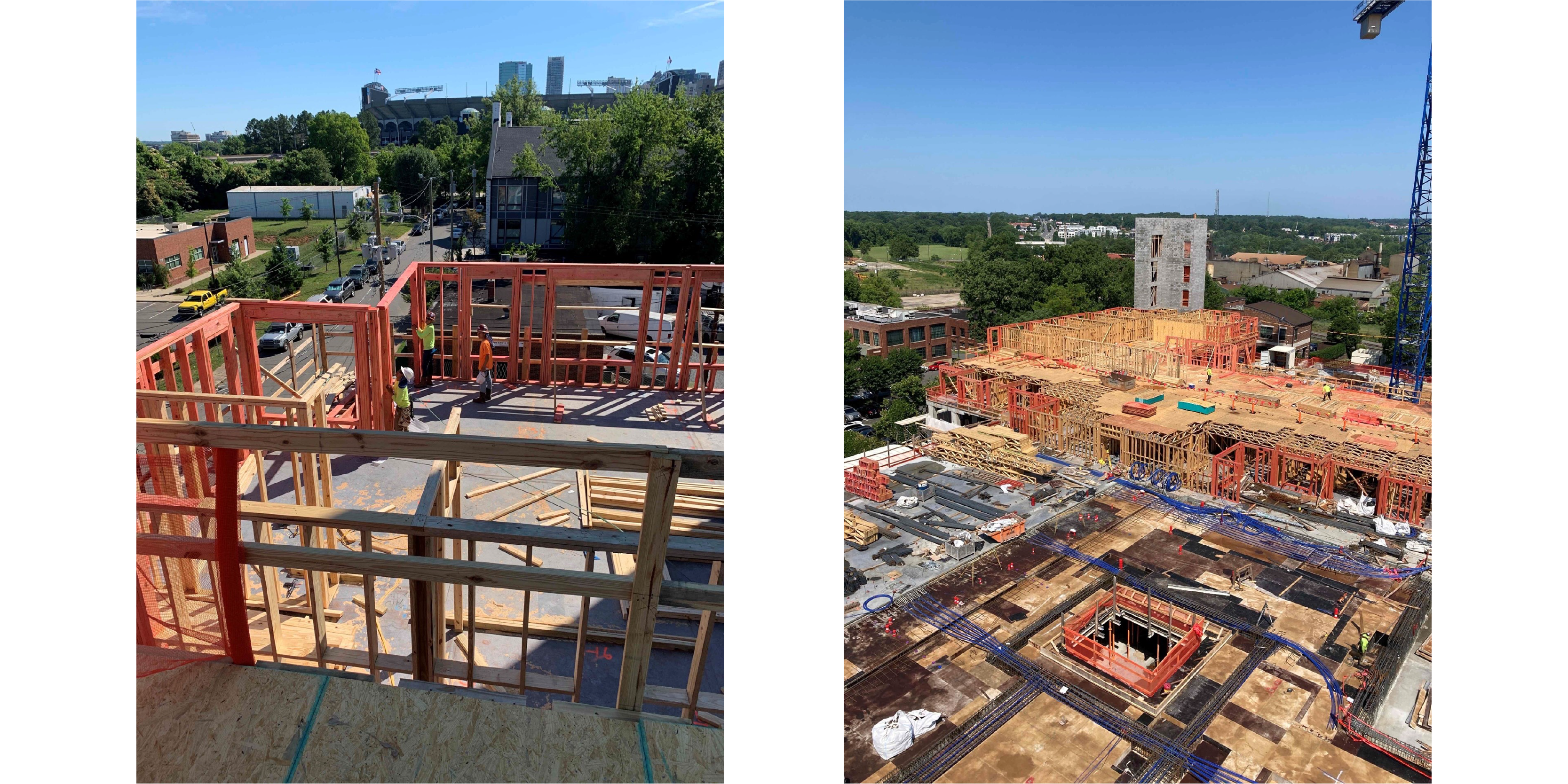 First units are expected to be delivered in the third quarter of 2022.
For more information about our funds and essential housing strategy, contact essentialhousing@grubbproperties.com.