By Clark Spencer, Managing Director, Investments
Opportunity Zones are in our DNA:
Grubb Properties launched its first Qualified Opportunity Fund (QOF) in 2019 and has since raised more than $280 million in the program. But Grubb was investing in these areas long before there was any tax incentive for their investors. In fact, the first Link Apartments℠ project in the Grubb Properties portfolio – Link Apartments℠ Manchester –was developed in 2012 in a location in Richmond, VA which has since been designated as a QOZ.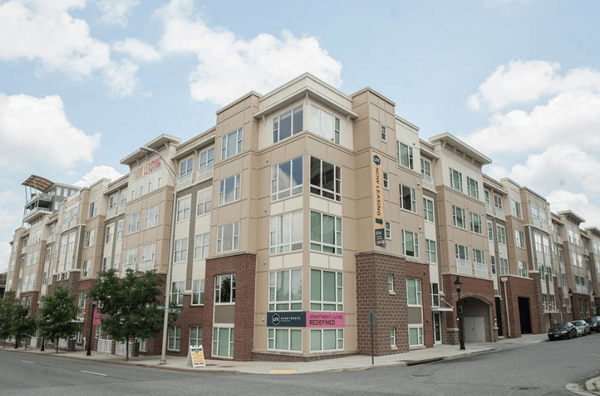 Link Apartments℠ Manchester in Richmond, VA
By the time QOZ legislation was implemented, Grubb Properties already had four Link Apartments℠ sites in service or development in QOZs. As of 2020, we have completed ten new investments under the program and are excited to continue to grow our portfolio.
Do Well by Doing Good:
Opportunity Zones were designed with a simple proposition – to encourage private investment in communities within the United States that are struggling to attract capital, create jobs, and elevate residents out of poverty.


A large majority of these communities are experiencing an extremely low concentration of existing affordable rental housing. At a national level, America is facing a terrible housing crisis, with much of that shortfall in the moderately priced rental housing segment. The U.S. is more than 3.8 million homes short of what is needed to meet demand, according to Freddie Mac. Years of underbuilding have resulted in a lack of supply, while the large Millennial and Gen Z generations are driving growing demand. The imbalance is likely to continue over the next decade, setting the stage for multifamily

communities — particularly ones that serve the "missing middle" — to do

t

his will be particularly true in urban and infill suburban

neighborhoods that are close to transportation options, cultural amenities,

and resilient employers such as universities and medical centers.

For Grubb, providing essential housing through Link Apartments℠ is not just a smart policy and a good investment strategy —

it's also a moral imperative.

Tackling the Problem through Link Apartments℠:
At Grubb, we believe we've found a solution to the housing gap that serves all stakeholders: investors, potential residents, and our broader community. We enact it through our Link Apartments℠ brand, which is focused on intelligent design and resident amenities to provide a lower cost, urban infill living opportunity.


In developing Link Apartments℠, we focus on two key differentiators: location and price point. We choose urban locations that are near community amenities, transit options, and major countercyclical employment anchors such as research universities and medical centers. We also target rents that are affordable to residents earning 60-140% of the area median income.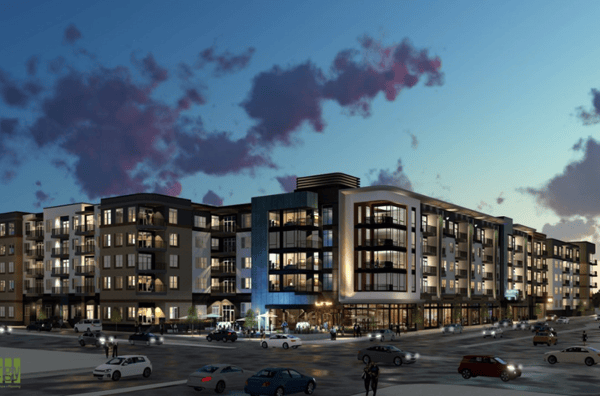 Rendering of Link Apartments℠ Fitz in Aurora, CO
A testament to the Grubb strategy is the fact that our multifamily communities maintained high occupancy throughout the pandemic (collections exceeded 98% for every single month in 2020 compared to 94.8% for the southeastern United States, as reported by Yardi Matrix) and had rent collections markedly above national averages. We keep a close eye on the 'end user' and what we need to do differently. We look to understand why they are struggling and what our solution needs to be - all while exceeding their expectations for quality and experience. Focusing on the customer can deliver both a better resident experience and the returns investors expect through a truly differentiated product that addresses a major market gap.
Where we Invest:
Essential housing is desperately needed in both gateway markets and high-growth cities and can be an appealing product for investors looking to enter those markets. Gateway markets like Los Angeles, the Bay Area, and New York City have experienced decades of housing challenges, and the problem is worsening. The median home price in the Bay Area has risen an inflation-adjusted 70% since 2012.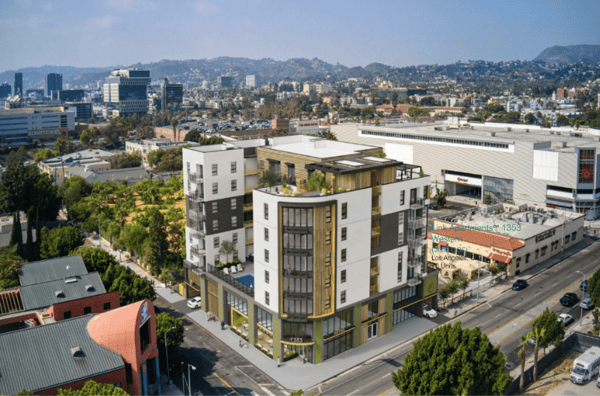 Rendering of Link Apartments℠ Solana in Los Angeles, CA


The pandemic created a unique opportunity for Grubb to enter these resilient markets at a discount as people temporarily shifted from high-density cities to lower-density ones. This short-term shift in demand for housing created buying opportunities for sites in these dense markets, lowering the cost and availability of one of the most critical inputs: land.
This opportunity enabled us to acquire some of our most recent QOZ investments in resilient markets including Oakland and Los Angeles.
Unique Structure:
A fund manager that also takes accountability as the developer, like Grubb Properties, provides another layer of certainty in QOZ markets —especially when their track record is transparent, and you can see how well they have performed. A "boots on the ground" approach to QOZ investment is important to maintain control in a project and to ensure both that the requirements of the QOZ program are met and that the investment achieves its anticipated returns. If the sponsor is not a fund manager and a developer, understanding how they are engaged with the asset to ensure compliance and return is imperative.


To get more insights into QOZ investing, please read:

Top 10 Questions to ask when investing in an Opportunity Zone Fund

Opportunity Zone Investing Basics


Interested in our Link Apartments OZ REIT? Learn more here.
---
Clark Spencer
Managing Director, Investments
---
Subscribe to our Essential Housing blog to receive monthly updates:
---