Grubb Properties Marks Opening of The Gwendolyn with Scholarship Honoring UNC-Chapel Hill's First Black Female Student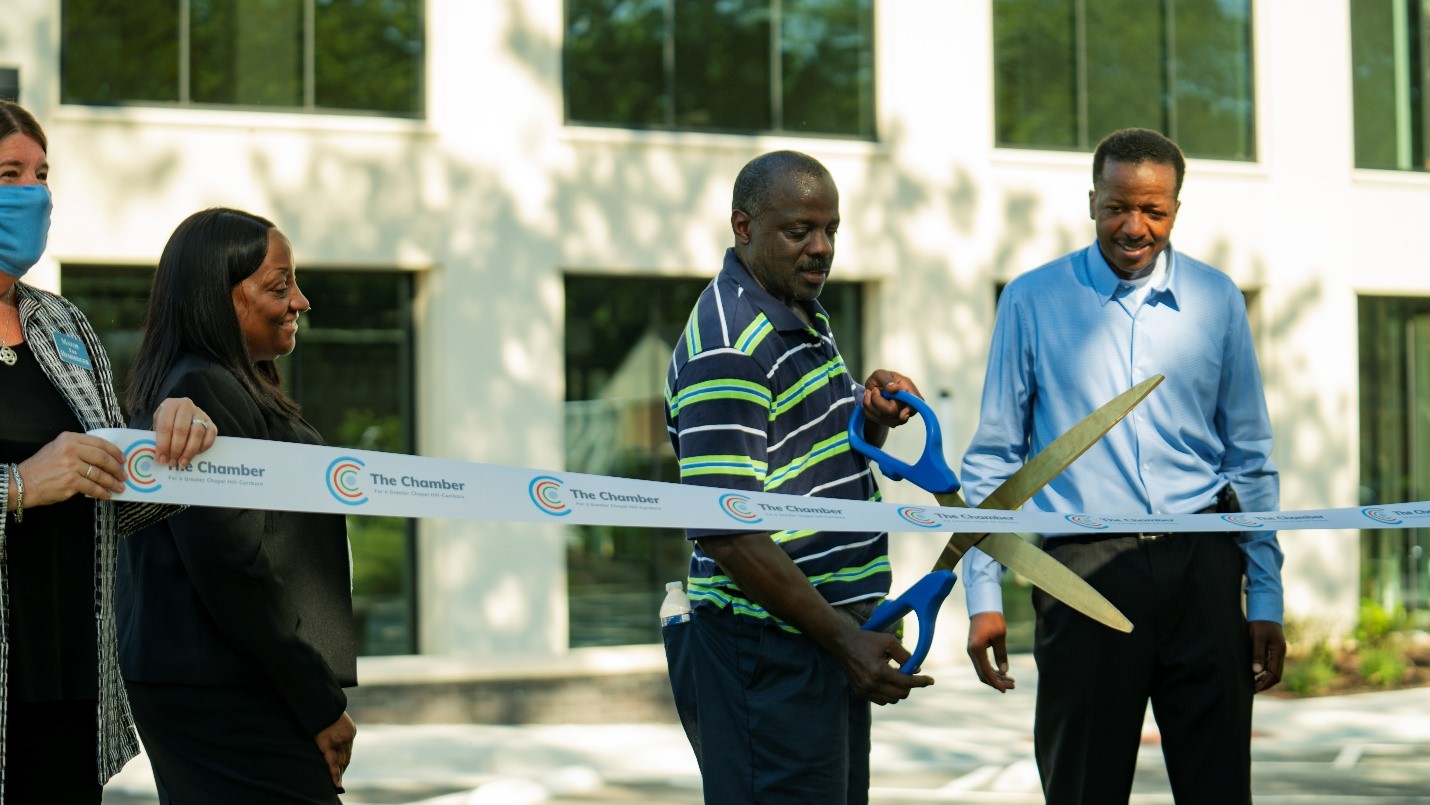 Grubb Properties recently marked the grand opening of The Gwendolyn, a new office building in Glen Lennox (Chapel Hill, NC) by announcing a scholarship in honor of Gwendolyn Harrison Smith. She was the first Black woman to enroll at the University of North Carolina at Chapel Hill.
Three of Ms. Smith's children and other family and friends joined Grubb Properties CEO Clay Grubb, UNC-Chapel Hill Chancellor Kevin Guskiewicz, N.C. Department of Commerce Chief of Staff Marqueta Welton, community members, and others at the grand opening ceremony.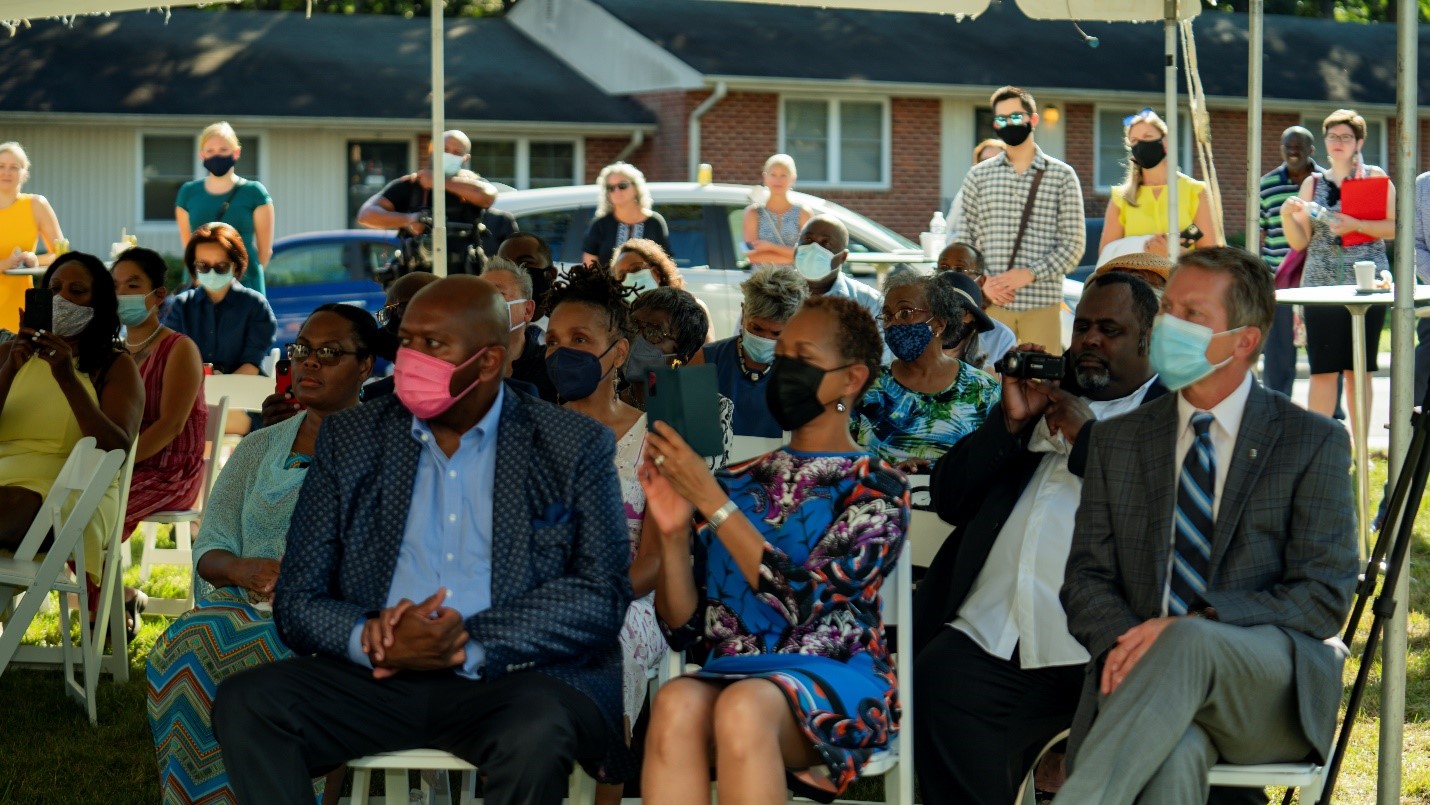 In 1951, the 25-year-old Ms. Smith, having already received her undergraduate degree from Spelman College in Atlanta and a Masters' Degree in Spanish from the University of California, enrolled in a graduate course in Spanish at UNC-Chapel Hill. When UNC administrators discovered she was Black, they declined her registration. With the help of the NAACP, Smith filed a federal lawsuit against the university. Shortly thereafter, UNC-Chapel Hill trustees voted to admit Smith, who ultimately took three more courses at the university. She is widely credited with opening the doors to other Black students to attend UNC-Chapel Hill.
The Gwendolyn Harrison Smith Diversity Graduate Student Excellence Fund will provide financial support for graduate student research activities while strengthening the campus through diversity. Grubb Properties is donating $100,000 for the school to establish the scholarship fund. You can read more about the grand opening and scholarship at Chapelboro.com.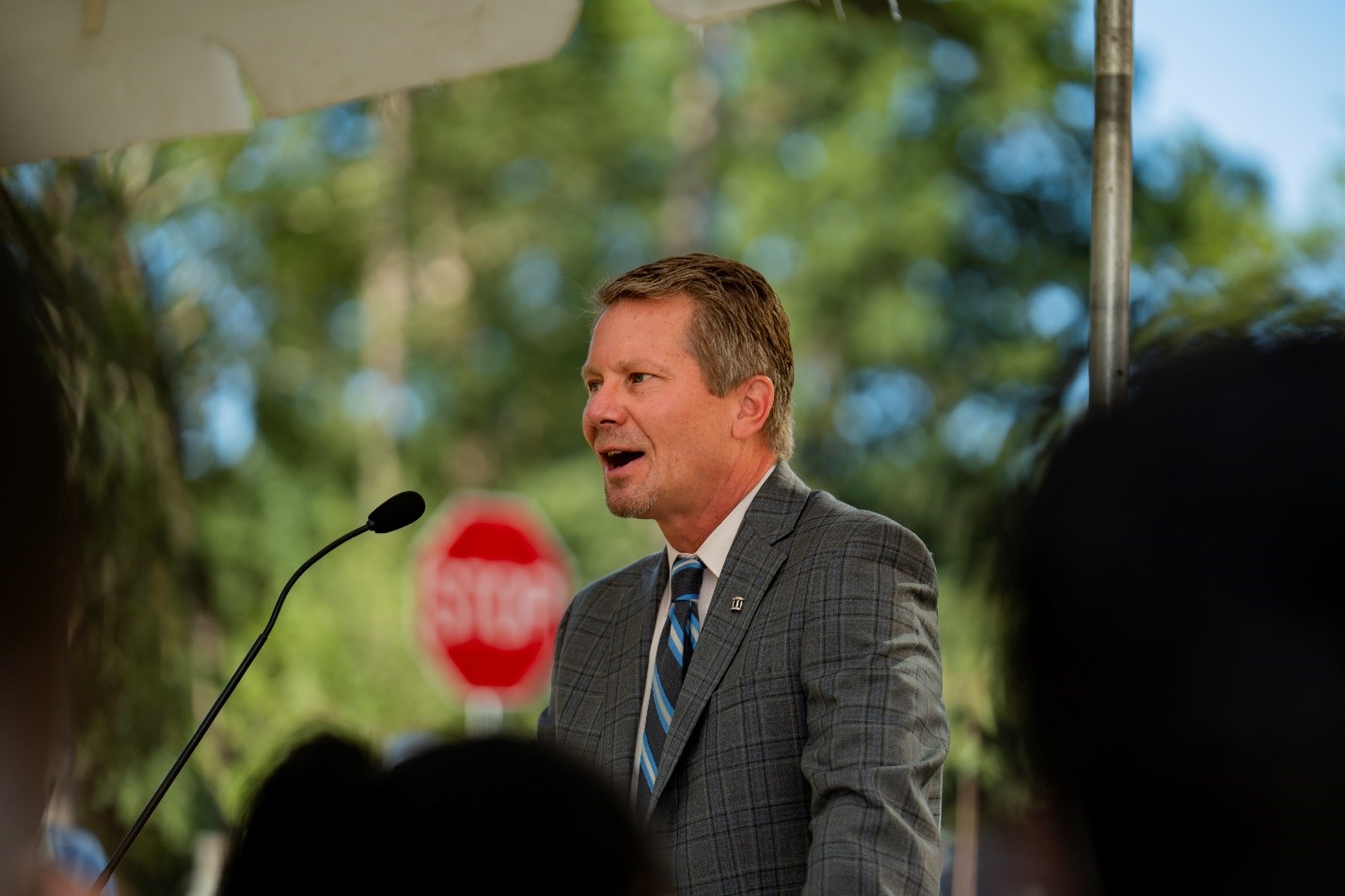 Naming the office building for Gwendolyn Harrison Smith is part of Grubb's ongoing efforts to preserve the best of Glen Lennox while positioning the community for the future. The community will also honor other trailblazers, including a "pocket park" named for brothers Ralph and LeRoy Frasier, who along with John Brandon helped desegregate UNC-Chapel Hill in 1955 as the first Black undergraduates.
Grubb Properties acquired Glen Lennox in 1986, and the company's founder (and current CEO's father) Robert Grubb was once a Glen Lennox resident. Since then, Grubb Properties has worked closely with residents, the surrounding community, and the city of Chapel Hill in developing a transformational 20-year plan that respects the history of the community while modernizing the community for long-term success.
The Gwendolyn is a four-story 109,000-square-foot, Class A office building. It addresses a critical shortage of commercial office space in Chapel Hill and features a host of amenities including an upscale café and coffee bar called Coco, an indoor cycle center and an onsite wellness studio with showers and locker rooms.