By Todd Williams, Chief Investment Officer
The United States is experiencing a major housing crisis – and unfortunately, trends over the past year show that it is worsening.

At Grubb Properties, we are focused on our strategy to add much-needed essential housing to urban and urban infill markets across the United States. We closely track trends and data points across several sectors as we pursue this strategy, relying on a variety of expert sources.

Over the past year, we have seen trends on housing affordability and availability move in a troubling direction.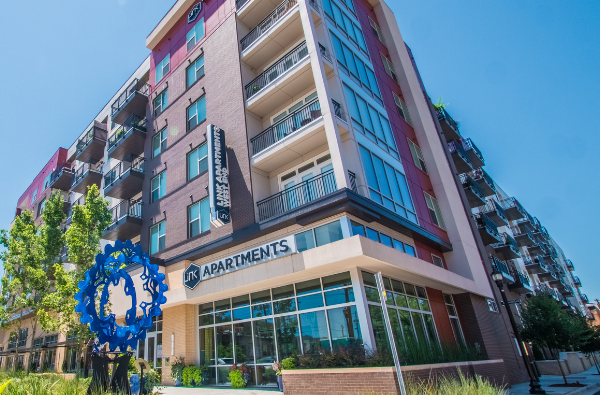 Link Apartments℠ West End in Greenville, SC


Currently, the U.S. housing market is 5.24 million homes short of what is needed to meet demand, according to a recent report from Realtor.com. While the number of this shortage varies somewhat between studies, overall the research agrees that this deficit is significant and growing.

Much of this shortfall lies in the moderately priced rental housing segment, including what we term essential housing – a product for households earning more than 60% of an area's median income (AMI) but less than 140% of that AMI. The current, persistent gap in essential housing is caused by both a demand issue and restrictions and challenges in supply.



Continued Supply Challenges
Problems with the supply chain are interfering with the cost and availability of construction inputs including lumber, concrete, steel, and fixtures needed to complete new builds. Lumber normally fluctuates between $200-$500 per 1,000 board feet but reached a record high price of $1,700 per 1,00 board feet in April 2021 – and since then, has continued to vary significantly. This rise in lumber prices caused the price of an average new single-family home to increase by nearly $18,600 as of January 2022, according to the National Association of Home Builders.

Other supply issues are also contributing to this home price increase. For example, in 2019, the median land value of a quarter-acre lot of land occupied by an existing single-family home was a staggering 60% higher than it was in 2012. Between 2012 and 2017, the value of land used for single-family housing in the United States rose almost four times faster than inflation. As a result, the median price per acre of land under existing single-family homes rose 27%.

This trend suggests that land costs play a key role in the runup in home prices, with no relief in sight.
Persistent Demand
These rising costs are putting even more pressure on renters in the "missing middle" – those who earn too much to qualify for a public subsidy, but not enough to afford luxury housing. The large Millennial and Gen Z populations are already facing a housing shortage, and the cost pressures constraining the supply are only going to intensify over the next few years.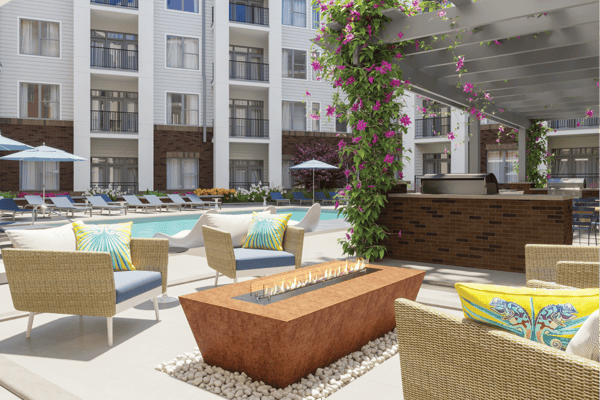 Link Apartments℠ Grant Park in Atlanta, GA


Yet many developers are going with what they feel is a safer route and choosing to develop luxury housing. The Wall Street Journal found that 80% of the 371,000 new rental apartments expected to be built in 2020 were luxury properties.

The problem is that luxury rental apartments target a limited audience – one that is already being served by the vast majority of new supply in urban markets.

Meanwhile, the much larger "missing middle" population is in need of quality housing that they can afford in locations that work for them.

For the investor, essential housing provides a stronger margin of safety than building luxury apartments, because essential housing is driven by this larger demographic group who has limited housing choices.

Our Solution
Given these trends, developing more essential housing is more important than ever. Grubb Properties is committed to addressing this housing gap through our Link Apartments℠ brand. We currently have 19 Link Apartments communities stabilized or under construction across the country, totaling 4,935 multifamily units, and we have an additional 16 communities in the pipeline.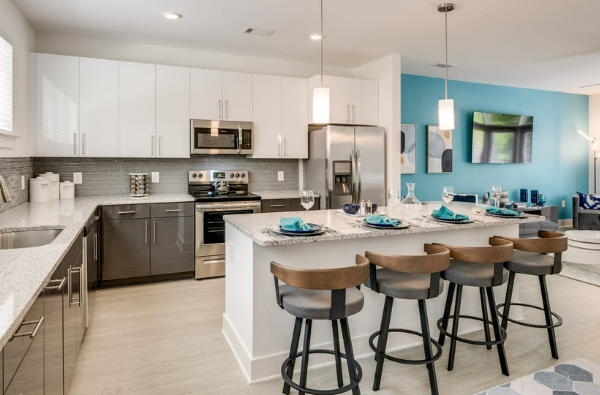 Link Apartments℠ Grant Park in Atlanta, GA



Our years of work and deep expertise in this area have us well-positioned to meet this growing need for essential housing. We believe that providing this essential housing is not just a smart policy and good investment strategy – it's a moral imperative.



---
Todd Williams
Chief Investments Officer
---

Subscribe to our Essential Housing blog to receive monthly updates:
---