By Shawn Cardner, Executive Vice President of Commercial and Multifamily Operations
Congratulations to Colin Walker, Sustainability Manager, who became the first ESG professional in the nation to become an NGBS Green PRO, a professional designation that validates expertise in green, sustainable building design, construction, and certification. The program is sponsored and administered by Home Innovation Research Labs, the entity behind the National Green Building Standard (NGBS) certification program.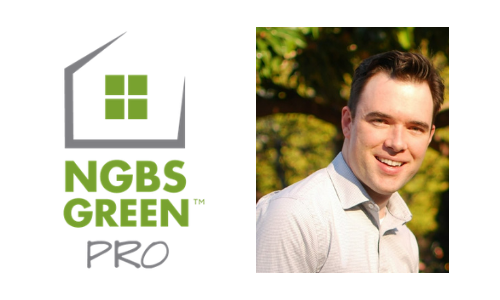 Colin has been instrumental in driving and documenting Grubb Properties' ESG (Environmental, Social, Governance) strategies. High-performing green buildings are critical to our investment strategy, ensuring that we create resilient, responsible, and meaningful communities. All of our new Link Apartments® projects aim to achieve green building certification, and we were recently honored as an NGBS Green Partner of Excellence.

The NGBS Green PRO professional designation demonstrates an advanced expertise in green, sustainable building design, construction, and certification and demonstrates a deep understanding of National Green Building Standard ICC-700 and the NGBS Green certification program.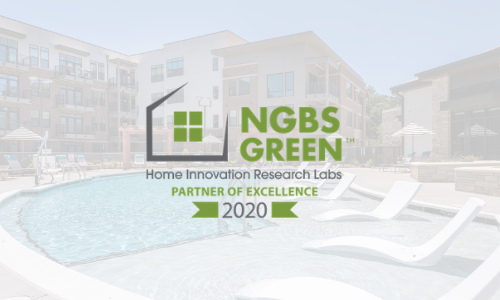 "The standards and quality control that NGBS has brought to our projects has been invaluable," according to Colin. "It's improved the investment performance of our assets, and our residents appreciate the responsible design, the lower utility bills, and improved indoor environmental quality. I'm thrilled to be able to use the NGBS Green PRO designation to gain additional insights and strengthen our partnership with Home Innovation."

Building certifications are one way that Grubb Properties aligns with sustainability leaders and best practices. As a company, Grubb Properties undergoes an annual assessment with GRESB, the leading benchmark, and reporting standard for the real estate industry. The company has six key ESG initiatives integrated across all departments and teams at our company, ensuring the resiliency and sustainability of our assets as well as creating a beneficial impact on our assets' surrounding environments and communities.

For more information about Grubb Properties' commitment to green building and ESG principles, download our new report below, Environmental, Social, and Governance Matters.
---
Shawn Cardner
Executive Vice President of Commercial and Multifamily Operations
---

Subscribe to our Essential Housing blog to receive monthly updates:
---