By Grubb Properties' Development Team
Decreasing our residents' dependence on car ownership has been one of the primary goals of Link Apartments℠ and Grubb Properties for both environmental and economic reasons.
Younger renters – Gen Z and millennials – are increasingly shifting away from car ownership. According to AAA, new car ownership costs approximately $10,000 per year, and skyrocketing gas prices have likely pushed that figure even higher. For many younger renters, that $10,000 could be put to much better use. In the age of easy access to ride-sharing, younger renters increasingly see car ownership as an unnecessary luxury.
From location selection to bike-focused amenities, Grubb Properties and essential housing have been at the forefront of designing living spaces for residents who don't want to own cars. Here are five ways we make that happen:
1.

Location:



We build Link Apartments

℠

in urban locations that are easily accessible to alternative modes of transportation and located near centers of education or employment. Link Apartments

℠

residents have convenient access to everything a community offers -- work, entertainment, dining, and shopping – without driving. This reduces their carbon footprint and frees up money that would otherwise be spent on a car.



2.

Limiting Parking:



Parking is the enemy of affordability. Developing parking can cost up to $30,000 per space, significantly adding to apartment building project costs and increasing rental rates. Our location selection criteria enable us to limit the amount of parking we provide and pass those savings on to our residents. We also deploy other creative solutions to maximize the utility of parking spaces, including our innovative shared parking models where commercial tenants utilize parking spots during the day and residential tenants overnight and on weekends.


For

CYKEL Apartments
, a car-free community currently under construction in an opportunity zone in Charlotte, we've eliminated parking completely and are marketing the apartments to committed bike commuters. And at two of our Link Apartments

℠
communities, we provide an electric vehicle Tesla car-sharing service for residents, further reducing the need for car ownership and parking.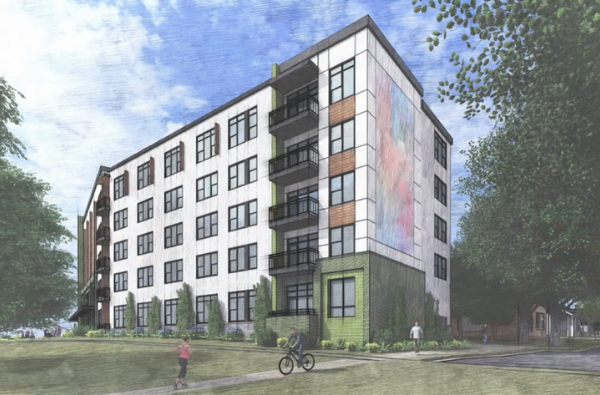 Rendering of CYKEL Apartments
3. Bike-Focused Amenities:

As a further incentive for our residents to turn to alternative forms of transportation, Link Apartments

℠

provide a full array of bike-focused amenities to our residents. Our Cycle Centers can include bike storage, wash bays, and work centers for do-it-yourself bike maintenance.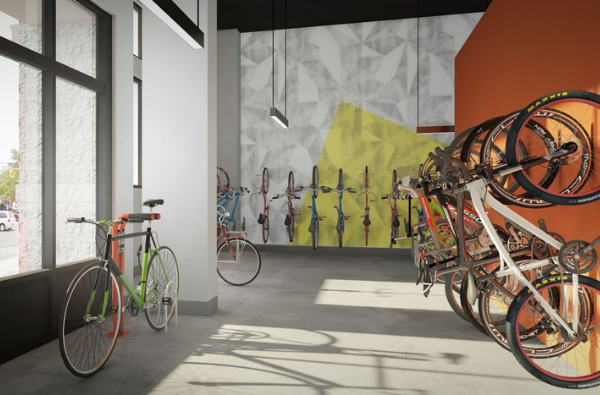 Cycle Center in Link Apartments
4.

Partnership with Copenhagenize:



Grubb Properties was the first developer in North America to partner with Copenhagenize, a firm dedicated to bringing cycle- and pedestrian-friendly principles to site design. Using its home base of Copenhagen as a model, Copenhagenize has been instrumental in advising on our Cycle Centers and designing bike-friendly infrastructure for our communities and the cities in which they operate.


5.

Public/Private Infrastructure Development:



While there's much we can accomplish on our own, alternative transportation infrastructure often goes beyond our boundaries. That's why we've worked with the cities in which we operate to build out greenways further, add transit stops, and ensure safe alternative transportation. At Glen Lennox in Chapel Hill, NC, for example, Copenhagenize helped us develop bike paths throughout the community, then worked with Chapel Hill on traffic signals and access to the community to ensure safe and convenient mobility for bikers, pedestrians, and cars.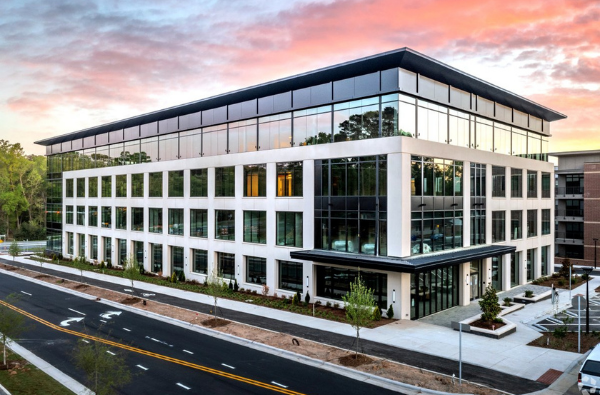 The Gwendolyn at Glen Lennox, Chapel Hill, NC
To learn more about Grubb Properties' environmental initiatives, download our ESG Report.
---

Subscribe to our Essential Housing blog to receive monthly updates:
---