By Clay Grubb, CEO

Air fryer. Copypasta. Amirite. Fluffernutter.

Each of these words were added to the Merriam-Webster dictionary this year. And while "essential housing" hasn't yet become a dictionary entry per se, I believe the collective efforts of the entire Grubb Properties team helped define and expand the use of the term. Others have picked it up and its use has spread, and the success of our growing portfolio is underscoring the need for exactly this kind of product in the multifamily market.

Grubb Properties has been focused on how best to provide essential housing solutions for a decade. But 2021 has been a transformational year. Our strategy to address the nation's housing crisis by focusing on the middle – those who earn between 60% and 140% of area median income (AMI) – truly resonated with residents, the press, and our investors. Our Link ApartmentsSM brand moved into new markets, opened new communities, and set the stage for rapid expansion. I couldn't be more proud of the Grubb Properties team and all they've accomplished, and I couldn't be more excited about what's yet to come.
Link ApartmentsSM Continues Rapid Expansion
We had some exciting news to share over the course of the year, announcing new Link Apartments℠ communities in markets across the country, including the Bay Area, Los Angeles, Denver, and, most recently, New York City.

These are some of the most expensive, housing-strapped areas in the nation, but the Link Apartments℠ approach will be consistent: provide affordable, accessible housing options to those in the middle of the income spectrum.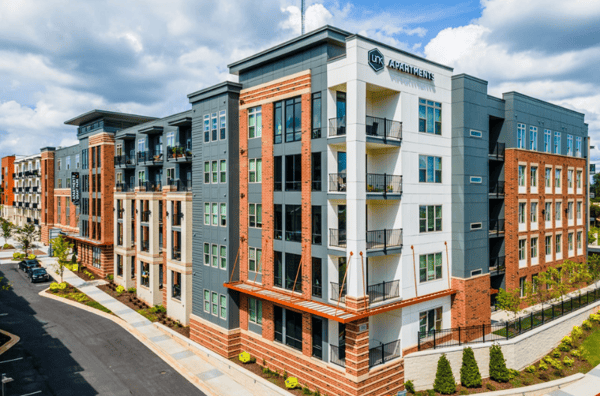 Meanwhile, our newest Link Apartments℠ communities had outstanding leasing success. Link Apartments℠ Montford in Charlotte, N.C., achieved 60 leases in 60 days and stabilized three months earlier than pro forma. Link Apartments℠ Linden in Chapel Hill, N.C., achieved 64 leases in 60 days and stabilized eight months earlier than pro forma. And Link Apartments℠ Grant Park in Atlanta, GA, achieved 80 leases in 50 days and stabilized nine months earlier than pro forma.
This is due to the incredible effort of our development and onsite property management and leasing teams. I am in awe of their tremendous accomplishments.


Fundraising Success
Investors have also embraced the essential housing opportunity and Grubb's leadership role in the sector. In June, our Fund VII had a first close of $75M, a record first close for our company. And our Qualified Opportunity Fund has had an amazing year, and we have raised more than $300M in the QOF program since its inception.


Giving Back to the Community



Of course, our successes would mean little if we didn't work to improve the communities in which we operate. We've continued our work with Habitat for Humanity, sponsoring and helping to build a house in West Charlotte, our company headquarters. This is the fourth Habitat home we have sponsored in the past four years, part of our annual commitment to sponsor a home in the markets where we operate.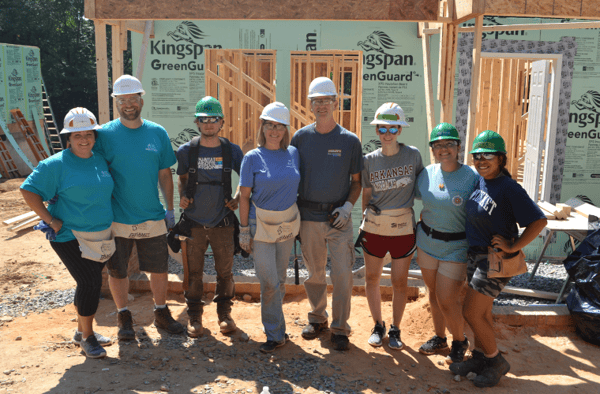 And we partnered with Dayna Frank of Minneapolis' First Avenue to establish the Live Venue Recovery Fund, working to save independent music venues across the country by giving their operators a path to ownership.

I thank the Grubb Properties team for all of their work this year. They're an amazing group and I'm proud to work alongside all of them. Here's to an even brighter 2022!
---
Clay Grubb
Chief Executive Officer of Grubb Properties

---

Subscribe to our Essential Housing blog to receive monthly updates:
---